If configured, logged-in users will get an "edit" icon for any task they signed up for.
If the user forgot to log in before they signed up, you can assign sign-ups to user accounts in the admin by going to your sheets "Manage Sign-ups" page, editing their signup, and setting the user there.
User Experience

If the user clicks the edit icon, they will be able to adjust all the fields of their sign-up.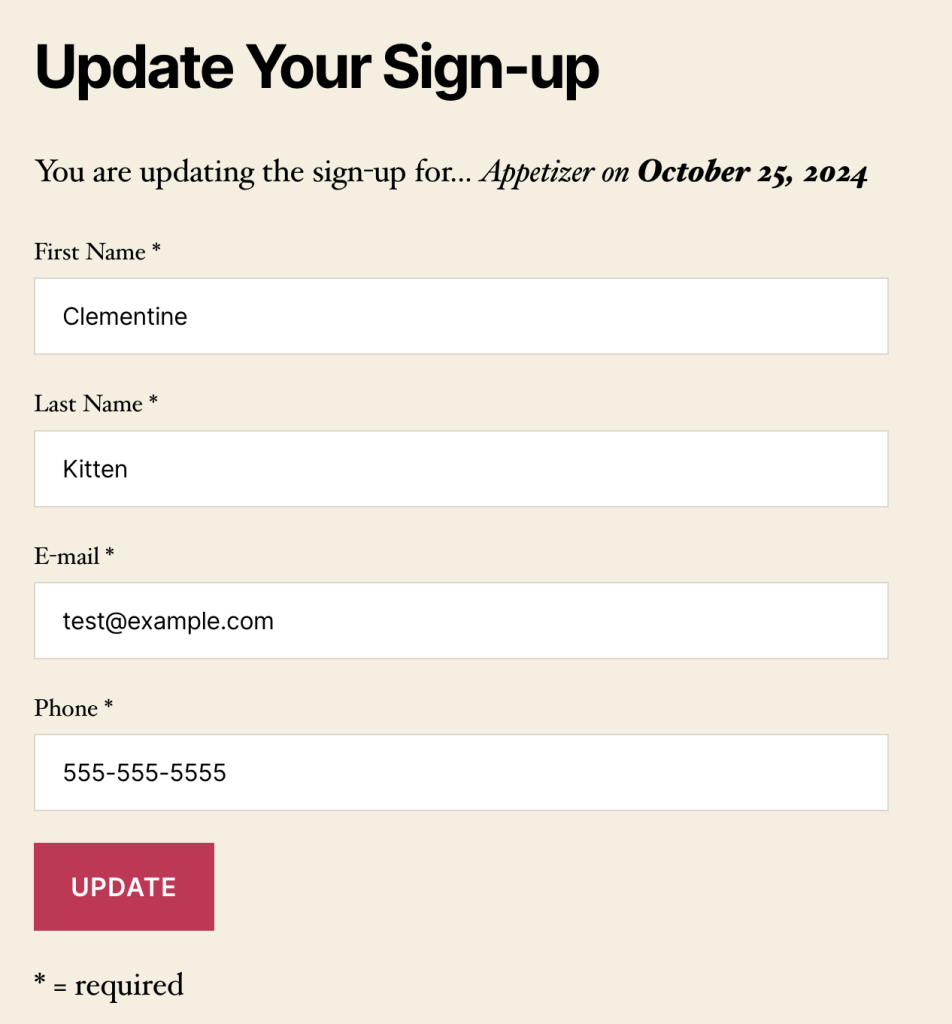 Admin Configuration
You can configure this in the admin by going to Sign-up Sheets > Settings > Sign-up Sheet > Number of days before sheet/task date to allow users to edit their own sign-ups.
By default this is set to 1 day, which means they can edit their sign-up up to the day before the date of the events, but not the day of. This uses your timezone configured within WordPress at Settings > General > Timezone.
If you want to allow them editing even the day of, set this to 0. To disable this feature, set to an empty value